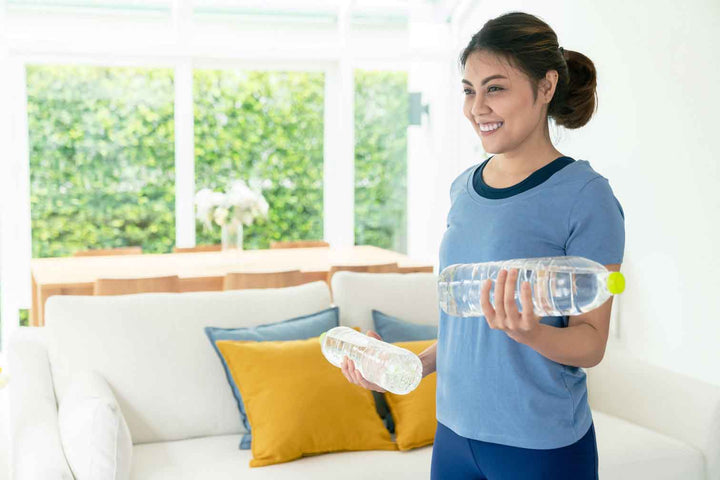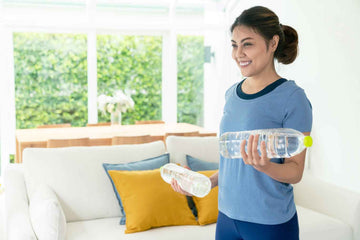 We want to see YOUR weirdest, wackiest and most wonderful pieces of lockdown exercise equipment that you created and used during the various lockdowns of 2020 and 2021!
We're On The Hunt For The UK's Wackiest DIY Lockdown Workout Equipment! The 2020 year will forever be known as the year that the nation (and the world) went into lockdown.
While it was a time that some people understandably took a step back from exercise, having been told to stay away from the gyms and 2m or more away from anyone outside of their household, for others the pandemic made them step their workouts up a notch. Some people took that one hour of daily exercise rule as a direct instruction or order!
With gyms off limits, many were forced to get creative with what equipment they used for their workouts, as well as where they exercised and how.
Back in March when the pandemic really took hold and we were forced into lockdown, there was a mad rush for suitable home workout equipment; we saw an over 300% rise in sales, with a specific interest for a gym equipment.
This meant that not everybody was able to get their hands on the pieces of equipment they wanted, which led to a phenomenon of people creating their own workout equipment from items they had lying about their homes. This has inspired us to hunt to find the weirdest, wackiest and most innovative pieces of lockdown equipment created, and we want YOU to enter yours.
We're not just asking for your pictures, though. The winner – who we think has been the most creative – will win the Viavito Satori exercise bike worth £344.99, so that they never have to bodge a workout again!
Email your name, address and contact number to DIY@sweatband.com, along with attached images of your DIY fitness equipment creations and tell us a bit about your invention.
The competition closes at 11:59pm on 31st March 2021.
Full Terms and Conditions:
1. ELIGIBILITY:
1.1 Offer open to mainland UK residents aged 18 and over only, except employees of Sweatband.com, their immediate families and agents, and anyone else professionally connected with the offer. This prize cannot be shipped to non-mainland UK addresses.
1.2 Maximum one entry per e-mail address/person.
2. TO RECEIVE PRIZE:
2.1 Submit your entry by emailing your name, address and contact number to DIY@sweatband.com, along with attached images of your DIY fitness equipment creations and a description of your invention.
2.1.1 You must be happy for the image of your workout equipment, your first name and current location to be used by the press.
2.1.2 One winner will be chosen by the sweatband.com team, and will be picked based on who the judge's consider to have the most creative entry.
2.1.3 The end date is 23:59 31st March 2021. No submissions will be included after this time.
2.2 One winner will be awarded a Viavito Satori exercise bike from Sweatband.com.
2.2.1 Your postage details and telephone contact number will be required. They will be used for delivery of the prize that is won and should be shared with Sweatband.com privately upon request.
2.2.2 The prize will be dispatched within 21 days of confirmation of postage.
2.2.3 Please allow 28 days for delivery of your prize from the date of dispatch.
2.2.4. If the winner does not respond to the Sweatband.com team within 10 days, another winner will be picked.
3. EXTRA TERMS
3.1 Sweatband.com will only use the personal details supplied for the administration of the competition and for no other purpose. To see our privacy policy visit: https://www.sweatband.com/Privacy.aspx.